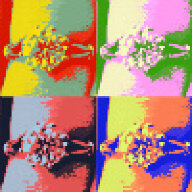 Joined

Nov 9, 2007
Messages

416
With the recent adoption of a sweet little rescue girl cat, it made me notice how my other boy cat''s belly is hard and feels maybe bloated or something compared to hers. Granted, he is a big (fat) cat and is much bigger than her. She''s very thin, even after living here a month, and barely has a belly that you can feel at all.

Should I be concerned about his fat hard belly? He was my parents indoor/outdoor cat until Sept, when I took him in with me because he didn''t like the outdoor part of his living arrangement. As far as I know, he''s always been fat and hard-bellied.

Should I be concerned? He''s been to the vet, right before I brought him here to live with me, but not since he''s moved. Should I make him an appointment? And how do you find a good vet in your area?