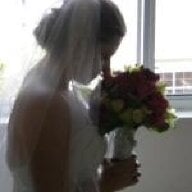 Joined

Feb 20, 2009
Messages

5,496
Question for the ladies:
Have you ever thought that the proposal was going to happen at a certain time, and became really bummed when you found out it wasn''t going to happen when expected? I really thought maybe he''d ask for our anniversary on the 12th, but got some definitive news otherwise. I''m a little bummed, even though I told myself I wouldn''t be bummed if it didn''t happen then.

How has everyone else coped?