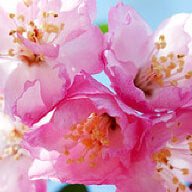 Joined

Nov 12, 2006
Messages

1,084
We are trying to decide between the two. Both would be within our budget.
With the sit-down option, its a VERY basic salad w/ a chicken or beef entree and then cake. It also has stationary cruidte platters for cocktail hour. No passed HD''s. And an open bar.
With the cocktail reception, there are 3 difff stationery platters, 7 passed HD''s, and a pasta station and a ceaser salad station, cake. And an open bar. 80% seating.
I am having so much difficulty choosing as I''ve never been to a cocktail reception personally so I''m worried about it being great. It SOUNDS nice in theory to have everyone mingling etc but I''m anxious about how it''ll turn out. And the food options here would be somethng to be proud of
On the other hand, a sit-down is the traditional thing and I''m used to those. I know what to expect so I''m not as nervous but they really can get a bit blah I guess. (especially wiht the food we''ll have lol). But the food here has to be pretty basic to fit in our budget.
So, which would you prefer? Better food at a CR or basic food at a SD? Have you had to make the same decision? Which did you go for? Why?
Keep in mind, they will both have an open bar and the CR will have seating for just about everyone.