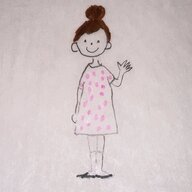 Joined

Feb 2, 2016
Messages

6,230
Man, I thought I knew what pain was but this was a whole new level of pain.
About a week ago today I noticed I had a bump down there and I thought maybe ingrown hair. Then after a few days it started growing!! Okay not an ingrown hair, did some quick searches online and it seemed to be a Bartholin's cyst. The article said they don't usually go away on their own.....great. It wasn't too bad during the week but then Friday it was extremely painful, like hard time sitting and walking painful. Decided to look up some natural treatments, one girl claimed that a mix of coconut oil and turmeric followed by baking soda and sea salt worked for her, basically make a paste and and apply until it works it's magic. All that got me was an odd smell from the turmeric and a greasy mess from the coconut oil.
At this point I was thinking I might have to go to the doctor, let's see what the potential treatment is.....oh they are going to lance it, a scalpel taken to my special lady parts
Nope, not doing that, I just couldn't fathom that even though I've been through two c-sections, they weren't actually cutting into my special bits down there.
Then I thought Epsom salt? That might work, so I sent the husband to CVS for Tylenol (which I never take) and the salt. Took a long hot bath that night and thankfully the next morning the duct that had been clogged in the gland opened and was draining!! Thank God the pain was a lot less too. Lots of baths over the weekend to keep it draining and it's almost gone this morning.
I heard these can be common so I figured I would share what worked for me. Not a doctor obviously and if there is an infection in the gland, this will not solve the problem but this is better than the scalpel idea