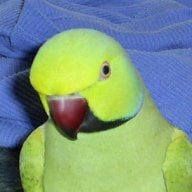 Joined

Jul 14, 2006
Messages

2,037
I may move my checking account away from my current bank, Bank of America. The main reason I used them so long is they carry my mortgage loan, but since I will refinance I am considering all options.
I am wondering if any of our California PSers have any good recommendations or good warnings against any banks.
I have had BoA for a long time and they are ok, but I am not in love with them. Does anyone have any good ideas or good experiences with a personal checking account bank, preferably one that I can get a safe deposit box - gosh I guess we know why!