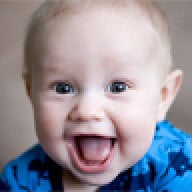 Joined

Jun 28, 2006
Messages

3,960
I''m having a really bad week as far as wedding stuff goes and I needed to vent. I figured you guys would understand

.
Sandals finally called me back after I went to the highest person I could get to and they feel that refunding the money (which we still have to pay when the balance is due) is all they should do as a company. Apparently they don''t care that I had to spend weeks trying to get them to fix the problem in the first place. Now I''m not feeling good about the honeymoon at all. I feel like if there''s a problem they won''t take care of it quickly and they won''t even care that they caused the problem in the first place. Definitely not a good feeling to have about your honeymoon

.
On Saturday I had an appointment at salon/spa which was a gift from FI for Valentine''s day. I haven''t had a haircut since I moved to Ohio in July, so I was looking forward to getting my bangs (which were down to my chin) fixed as well as getting my split ends trimmed. Well, the lady butchered my hair. I''ve been growing my hair for 4 years because I''ve always dreamed of having my hair really long and half up with lots of curls for my wedding. I told her I wanted my bangs shortened, my ends trimmed as little as possible since I want my hair long and my long layers touched up. When she went to cut my bangs, she didn''t ask before she cut and I didn''t realize that''s what she was about to do. She started my bangs from about 3 inches back from my hairline!!! Before she cut them, they started at about 1/4 inch back

. And she didn''t stop there. She kept cutting and angled my bangs into the rest of my hair.


I hate face framing anything on myself and definitely didn''t ask her to do this. I was so shocked I just sat there unable to say anything. At that point it was too late anyway. She dried my hair and asked how it was and when she handed me the mirror to look at the back that''s when I saw that my long layers now start about an inch below my chin!



Every other time I''ve ever gotten my hair cut and asked for long layers it meant that I had just a few inches of layers. It''s not like the layers just start there and continue either. It''s like I have a bowl cut on top of long hair. There aren''t really any layers in between. I said something about the layers being much shorter and she said that they
are
long layers and that they''ll grow out. Honestly, it was so hard for me to even say that I didn''t like the layers that I just stopped there when she started giving me excuses. I hate criticizing someone''s work like that and I figured maybe, *
just maybe
* I was just having a bad first reaction and I''d like it later when I styled it myself.
Before she started cutting I mentioned that my wedding is in 6 months and that I wear my hair curly most of the time. She said these layers would be great for my curls after I expressed my dissatisfaction.
Sunday when I washed my hair, I straightened it afterwards and realized that there''s A LOT more hair in my "layers" (more like layer

) on the one side than there is on the other. I guess from the way she styled it at the salon it wasn''t as noticeable. I decided to put my hair in a ponytail and give it a few days. Monday I didn''t wash my hair, but kept it in a ponytail.
Today I washed it and dried it curly. It''s horrible



. The side with more in the layers is soooo poofy. Not because it''s frizzy or something, it''s just the way the cut is.
I really don''t know what to do. If it wasn''t 6 months before my wedding, I''d just chop it off at my shoulders and deal with it (It was a good 2+ inches below my bra strap). I''ve thought about doing nothing and hoping that it won''t look so bad half up and that if it does, the veil will cover most of it. I just can''t leave it how it is for 6 months though. It really looks awful and I don''t want to have to wear a ponytail for the next 6 months. I''ve thought about extensions, but I don''t even know if that would be a good idea since I have naturally curly hair which I really don''t want to have to straighten ever day on the honeymoon. Do they have curly extensions and if so can they be straightened?
I called the salon and left a message that I''m really unhappy with the haircut even after giving it a few days and I''m hoping that they can help me out. I just don''t even know what I want them to do.
FI thinks I''m being ridiculous for getting this upset about hair, but I just don''t think that he understands that it affects the whole wedding day look.
Sorry for rambling. I''m seriously so upset right now