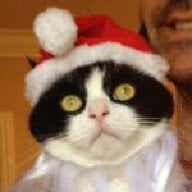 Joined

Oct 7, 2004
Messages

5,239
This may not be the worst story, but i was stunned:
We were on vacation in Maui, and had rented a condo. This complex had several buildings, and some were 6 floors tall. The one facing the pool had 6 floors.
While hanging out in the pool area, we heard, "hi mommy, when are you coming back up?" coming from somewhere far. Then we heard, "i'll come up when i come up. honey, get down from there" coming from behind me. I looked around and saw a woman lying face down on her belly, head facing away. Didn't see any kids. I looked around again, this time higher, and saw a little girl about 6 yrs old, standing on a chair on a 5th floor balcony, half hanging over. I turned around and looked at the woman who spoke earlier, and she was still on her belly. I looked up again, and the little girl is now off the chair and on the balcony railing. At the same moment, the lady in front of me woke up from her sleep, saw the little girl, and yelled, "get off that railing right now, you're going to fall off!"
The mom then gets up and started screaming, "are you talking to my daughter? i had that under control, my husband is in the room watching basketball. Don't you dare yell at her when i'm right here, have you no respect? i'm her MOTHER!!!"
The woman responded with, "People like you think nothing bad ever happens on vacation. Guess what, accidents happen, and if your daughter fell off, you would have been responsible. And guess what happens to the owners here? our insurance rates will go up. So get off your stomach and be a mother."
The mother continues screaming, saying she had it under control.
Woman reminds her that she was on her belly at the pool. Who's gonna catch the falling girl? The dad who didn't even bother to come out to see what the yelling was about because the NBA finals were on tv?
The mother screams some more about respecting her as a parent.
Finally the woman said, "Fine, you win. You're a great parent." and put her hat back on and picked up her book.