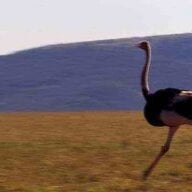 Joined

Nov 12, 2006
Messages

5,471
Ladies! Well, I''m back in North America from my trip to meet M''s folks. Thanks so much for all your suggestions about how to manage the language and cultural barriers and for what to bring. I managed to understand a little over half of what they said, and vice versa, so needless to say it was a bit... exhausting. But they are such warm, kind and welcoming people. They are WAY more formal than my peeps in certain respects, as I''d been warned, but I now know one can be warm and kind and welcoming and formal all at the same time! Who knew?
His mama kept saying (in her language) ''I''m just so happy that you''re so happy!'' and then just smiling at us and blinking back what might have been tears. Awww. Shweet.
And they made a big effort to accomodate my weird dietary restrictions, which I told them NOT to fuss about. Which is to say, they went out of their way to make me comfortable in every respect. And M''s mama was always worrying whether he was being attentive enough to me... making me walk too far in heels etc.
And M''s daddy''s kids book collection is really amazing. I love kids books too, so we connected over that.
So, great future future in laws! And future grandparents for sure. Plus, what in laws WOULDN''T be great several thousand miles away? haha

It was also very cool to see M in his natural habitat, speaking his native language. He was a little different and even more adorable.
I met several of his oldest and best friends and found them all great: funny, bright, interesting. One of them is an important and very political artist and we had amazing conversations.
So, all very promising. Hurray.