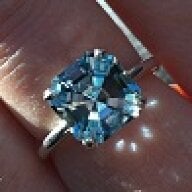 Joined

Jul 21, 2008
Messages

4,881
I am planning a bachelorette party (well, really two) for the summer and my current idea is for everyone to have a nice dinner together in a private dining room at a decent restaurant and then bar hop with the bride-to-be afterwards. The bride is on board with this idea so thats a good start!

My question is this- I don''t plan on paying for all of the people to eat and I wouldn''t want to even split it up amongst the bridal party as it would get very expensive, fast. How do I word the invitation so that people understand that its a "pay your own way" sort of thing? Its not like I am really "hosting" the event, more like organizing it.

In the case of this bride''s shower that I will host at my home I fully intend on paying for it on my own or splitting up the cost amongst the bridal party.

The last bachelorette party I attended was also a dinner at at restaurant. The MOH had emailed us all and told us the costs, but mostly because a limo rental was involved. I feel like even if she hadn''t said that I would have just assumed that I was paying for my own meal plus a portion of the bride''s.

Am I totally rude to expect people to pay for their spot at the dinner? I would like to avoid sending out invitations to the effect of "Hi! Come to K''s bachelorette party dinner! Don''t forget your $45 for dinner!" but I am at a loss as to how I can effectively communicate my intentions without being tacky.