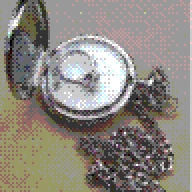 Joined

Apr 14, 2006
Messages

3,929
What are those signs for on cars?

Paul and I saw one coming home from a festival this weekend and he made the comment that he thought they were stupid, because people aren''t going to slow down just because they see a yellow caution sign suction cupped to a car.

I looked at him like he was nuts and told him the signs are for emergencies, like if you were in an accident, so first responders would know to look for a baby.

He''s sure it''s for speeders to beware and drive like they have sense around cars containing babies. I think it''s for first responders.... Does anyone know what the signs are actually for?

(Admittedly, even though these were more popular in the 90''s, I''m hopin to have one just for the sake of boasting I''m a mother!! But then I also heard that they can also be like welcome signs to abductors, so I don''t know what I"ll end up doing.)

Does anyone here have one? Or not have one for a specific reason?