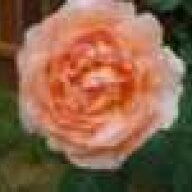 Joined

Jun 25, 2007
Messages

3,160
Morning...I'll get right to it. My 20 year old daughter is 31 weeks pregnant with her second baby (M is 14 months old). She was diagnosed with Subchorionic Hematoma (SCH) at 11 weeks. The SCH created a hole in her bag of water and her water broke on Saturday. Right now she and baby are stable and her body is replacing the fluid as quickly as it's leaking. She had two steroid shots and IV antibiotics. Now, we just wait. The longest they'll keep her pregnant is two weeks because apparently that is the point at which the risk outweighs the benefit. She'll be shy of 34 weeks if she makes it that long.
I'm worried. She's a baby herself. She's somewhat oblivious to the seriousness of the situation which is good because she's not constantly worrying (like I am!). She's focused more on missing her 14 month old and spending Christmas in the hospital. She lives with her boyfriend who works two jobs and they need help caring for their 14 month old while she's hospitalized. I'm waiting on his work schedule for the week and will coordinating babysitting with friends and family. His family is also very helpful.
When the baby does come I'm worried about the stress on her and of course the health of the baby. They're down a car and are moving to a bigger apartment that's 35 minutes from the hospital so I don't know how she'll get to see the baby. I'm thinking about talking to DH and setting things up so she and her older son stay with us while baby boy is in the NICU. We have two small boys of our own so it won't be easy but I don't see any other way although I'm not exactly thinking clearly at the moment. I'm feeling a constant pull between my own children, helping with her toddler and being there for her and I can only be one place at a time.

She is very fortunate that we have great family and friends who are willing to pitch in and really do mean it when they offer to help. I'm working on a babysitting schedule to get us through at least this week and we'll take it from there. I'm trying to keep on top of her boyfriend because I know he's more comfortable asking his family for help and I'm sure he's overwhelmed.
She's well taken care of at the hospital and has all the entertainment one could ask for when bedridden. Trying to think of some way to make the holidays special even though she'll be in the hospital and trying to cheer her on since this is emotionally draining on her.
Any advice, thoughts, positive energy, dust? I'll take it.