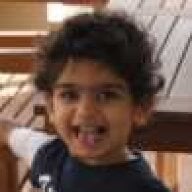 Joined

Jan 3, 2005
Messages

1,260
Hi! Well as most of you know I am expecting our first child end of April, and am currently working on the baby favors. I have already ordered the actual ''gifts'' (Clear top tins with the personalized name sticker on top which I will fill with candy assortments). Now my question is this: I would like to place these tins in a ''pouch/bag'' but do not want to use organza bags as its really been overdone. I would like something else and unique and wondering if anyone here had some idea or can lead me to a website that has some ideas?
I am also looking at something that is not very pricey as I would need to order approx 200 pieces of this and also ship it internationally.
I have seen the attached and am looking for something similar (or even a unique baby design pouch is fine)...
all ideas are welcome! (even ideas for alternative solutions other than the pouch)..thanks!