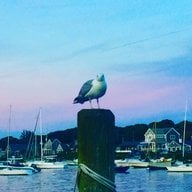 Joined

Dec 25, 2012
Messages

3,330
For all the talk about how Trump was elected out of concern for future generations, do you believe young people now have it better than you did? Do they have an equal shot at an affordable home? A college education? Do you feel any responsibility at all for the hardships young people today have faced (I'm not saying yours didn't face any)? Does telling them to suck it up not also smack of entitlement? Was the Obama administration not also subjected to 8 years of "Not my president"?

If you went to college for $4,000 a year, do you feel right about telling today's youth to sign up for military service to get their education?

Fair is fair, right?

On a lighter note, I'm watching Kubo and the Two Strings. If you haven't seen it yet, rent it. It's fantastic!!!