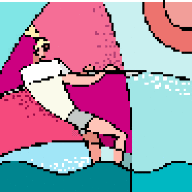 Joined

Apr 18, 2005
Messages

37
Checked out "Diana: A Celebration" at the Greater Cleveland Historical Society yesterday and encourage all bling aficionados, Diana lovers and wedding-watchers to partake if at all possible.

You can see her actual wedding dress, veil, shoes, and other accessories, as well as learn a little about her childhood and life beyond her royal era. They also exhibit some of the Spencer family jewels, the Spencer tiara, and many of the fabulous clothes she wore in public appearances.

My favorite, though, was the actual tiara she wore on the Vanity Fair cover, I believe, where she is in that white dress and smiling so beautifully. That piece, and it''s attachment to her image at the height of her beauty, took my breath away.

I believe the exhibit only runs through June, so if you''re in or around the region, it''s worth the trip.