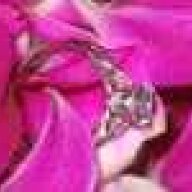 Joined

May 2, 2006
Messages

196
Hello, everyone!!!

I searched through the forums to see if I could find any advice on this topic, but there wasn''t any so I thought I woud ask.

My fiance and I are going to Australia for our honeymoon (yeeahhhh!!)! We just booked yesterday and I am soooooo excited!!

Not including the four days of travel, we are spending 12 full days there. We would love to do more but 16 days of vacation was all I felt comfortable for taking. But we feel good that we will be able to relax and see some sights. (Ten year anniversary we will go back and spend a month! We already decided that!)

My questions are these:

- Where do you suggest we go? We are thinking Sydney, Melbourne and Cairns but not sure anymore.

- Is it worth going to Melbourne? Is anything there?

- Should we skip Melbourne and hit Alice Springs?

- Is the Great Barrier Reef really something that you HAVE to do? Would you suggest going somewhere else instead (Port Douglas or Brisbane or elsewhere)?

- How many days in Sydney would you suggest? Cairns? Melbourne? Alice Springs?

- The Good Food and Wine Expo is going on in Brisbane while we are there (going in November). Has anyone been? Is it worth going? Readingint online it looks great. Fiance and I are really into wine (it''s the theme of our wedding).

If anyone has been there or lives there and can help with some advice, that woudl be awesome!

Thanks so much!!!!