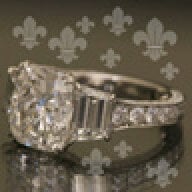 Joined

Nov 20, 2007
Messages

2,845
I am and I have to stop!!

I find myself cruising the same stores every week, buying this and that, not out of need, but thinking it''s a great buy or just liking the item.

Or online. If I read an article, a post on a blog or forum, my bored brain starts to research it and before I know it I''ve clicked "confirm buy" !!

So spill the beans - are you guilty, if so, what do you buy??

For me, it''s Home Goods, can''t stay out of that store!
Online, clothes, shoes and skin care.