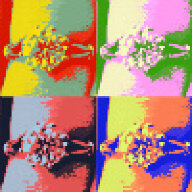 Joined

Nov 9, 2007
Messages

416
Hi everyone! I know I don''t post frequently on PS, but I certainly could use some magical dust everyone has to offer for my doctor''s appointment tomorrow.
I''ve had what I believe to be migraines for probably about 3 years now. It used to be once a month or once every few months, but the stresses of almost being done with school/the real world snuck up on me a few months ago and I started having them every day. I decided to make an appointment with a family doctor in the area to check everything out. He told me they were classic migraine symptoms and prescribed me Imitrex. It''s been 25 days since then and I''ve gone through 8 of them (not taking more than one per migraine, so 8 migraines in 3 weeks!)
I have an appointment tomorrow to discuss preventatives. I''m really nervous about it and hope that he a.)takes me seriously, b.) doesn''t give me "psych" meds (even though I know how truly ridiculous that is, especially as a soon-to-be pharmacist) and c.) doesn''t send me to a neurologist. I really wish I could see my regular GP, but he''s 7 hours away and I just can''t justify the trip. I''ve only seen the new doc once, on my last visit, and he seemed to be really great. I guess I''m just nervously rambling now.
Any advice/experience with migraines would be great, as would some dust for the visit!