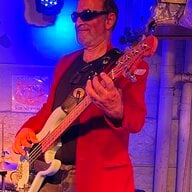 Joined

Jan 7, 2009
Messages

8,312
SO, this is a longshot....but are any of you guys itching to play music? Can you record yourself playing and or singing a song? If so, maybe we can enlist other members to add parts.
I'll volunteer to add drums, bass, electric guitar, or of course, Pedal Steel.
It's an idea anyway.....