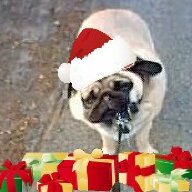 Joined

Oct 25, 2006
Messages

1,789
Miller Analogies Test?
For Grad School I could take the GRE or MAT. For some reason I was leaning toward MAT because it is only 60 minutes long, and there is no essay. Not that I am a terrible essay writer, but they just make me nervous because I am a slow writer. So I just took the MAT practice test without studying and well, lets just say it sucked!

I have forgotten so much in the 3 years I have been out of college.
But here''s the unusual part... the online score report says that I would have scored in the
81-99th Percentile
had it been a real test.


Are you ready for my raw score..... a whopping 59 out of 100!

I am totally embarrassed even posting that in public, it''s so horrible.
So is that accurate to anyone? Can you really get that many wrong and still have a decent score? I think 80th percentile would be fine for the school I am am applying, although they don''t say what their minimum score is.
So if you''ve taken it does it seem likely that with some studying I could pull off a decent enough grade? Oh I should mention I will only have 3 weeks to study! It was a last-minute decision to go back to school.