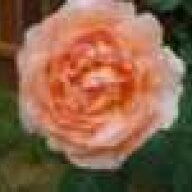 Joined

Jun 25, 2007
Messages

3,160
Guys, I have a serious problem with sugar. I eat refined sugar every day - in pretty large quantities. My body craves it and I'm pretty sure I get high off a good donut.

All kidding aside, I feel like I NEED it. I'm grumpy without it and I obsess on it until I satisfy my craving. When I eat sugar, I eat really quickly too - like I can't get it in fast enough. For me, a meal is not complete without some sort of junk.
I even eat things that I don't particularly like because I need the sugar. Today, for example, I had two pop tarts (yuck - don't even like them), two mini donuts, a large glazed donut, some goldfish grahams, a soda and iced tea and I dipped into the candy jar (which contains mini candy bars and swedish fish) several times. This is in addition to my three meals. My meals are okay in terms of their nutrition.
I've loved junk since I was a kid. I remember eating the entire contents of my Easter basket before we even got to Grandma's house for brunch! Junk was always accessible in our house. We ate junk cereal, always had cookies in the house and were permitted unlimited amounts of ice cream as a reward for finishing our dinner. My mom's idea of a healthy snack was fruit cocktail in heavy syrup. We NEVER had fruit in our house and ate vegetables with dinner maybe once or twice per week.
I don't have a weight problem. My BMI is about 21. So, as a vain gal, I haven't really been motivated to do anything about. But I'm so tired all of the time and have that icky, crawling out my skin feeling A LOT. I'm breastfeeding and probably need about 2,000 calories a day but I'm obviously getting that in all the wrong ways. Heck, the stuff I had today probably exceeded 2,000 calories by a lot!
The problem is - I'm totally addicted! Is sugar addiction real? Every time I try to cut myself off, I get anxious and eat more than I would have if I wasn't trying to cut back!
Anybody successfully kick a sugar habit? Any pointers? Do I need to go cold turkey? Do I need to consult my doctor? What can I do to take the edge off while I'm "withdrawing"?