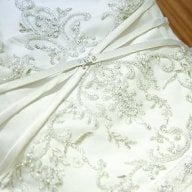 Joined

Aug 16, 2007
Messages

3,445
I''m confused. It''s been a while since I''ve read the book, so I could just be remembering it wrong, but I''ve read some of the other books in the series recently, so I don''t know.

But I really thought, since the first book was set in London, all the shops that Rebecca went to and all the brands she obsessed about were brands that we don''t really have here. I''m pretty sure I remember not recognizing a LOT of them. But on the previews for the movie, they are talking about Prada and all the other really famous designers. Do you think they changed this for the movie to appeal to American audiences, or am I just remembering incorrectly?

I didn''t really like the first book. I found myself getting really annoyed with her for doing things she knew she shouldn''t. But I love the actress who is going to play Rebecca in the movie!