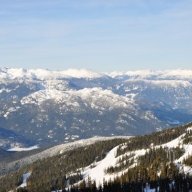 Joined

Jun 19, 2008
Messages

2,107
I''m considering taking a job where I''d have to drive a 45 minute commute each way. I do well with ~20 minute drives, but much more has really worn on me in the past. I drive an SUV for convenience and it gets 21mpg, which isn''t bad considering it''s an SUV. But this past summer, I had a 35 minute commute along with the $4/gallon gas prices. It was absolutely killing my bank account, plus the drive itself just wore on me. I pretty much need to take the job, because with the economy and all, there''s not much variety being offered right now.
I''d like to look into getting a motorcycle and learning to ride so I can commute most of the time with it instead of the SUV. Save on gas, more fun, FI can use it too when he wants... seems like a good idea to me. FI used to ride all the time and loved it. He sold his before we met and was really close to buying a new one a few years ago, then he ended up getting his Jeep instead. I''ve always wanted to ride one but never known anyone with one.
I can''t drive a stick shift so that kind of worries me, but I''ve been told the manual is easy to pick up with a motorcycle. I do also wonder if it''s a smart thing to commute with one if most of the drive is interstate driving. Everyone recommends the safety courses, which I''d definitely try to take - they say even experienced riders can learn from them. I also have some different kinds of bikes I''d like to look at, but I won''t tell them yet. (Haha coming up with the money is also an issue, but I''m not thinking about that right now!)
So I''m curious what kind you guys own (or would like to own

) and why, if some are better for women or men, if you prefer to commute with it or not and why, any accessory or clothing recommendations... anything!!