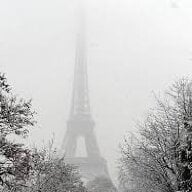 Joined

Dec 4, 2007
Messages

2,220
Anyone have their front teeth bonded due to wear?

I just had a consult with a restorative/cosmetic dentist who suggested this for my front upper & lowers due to wear. He said if left as they are, they are more susceptible to wear and break down, which makes sense.

Please tell me about your experience, if you are glad you did it, if insurance covered any of it and how costly it was (if you'd feel o.k. sharing).

What was super cool is he did a "mock" bonding on my front two uppers (for free) so I could really see what it would look like. It took him two minutes to do it, at the most. They were gorgeous. It was sad second or two when he rubbed them off.

Thanks all!