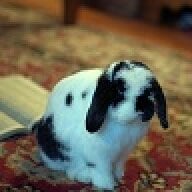 Joined

May 20, 2008
Messages

5,542
FI and I think he may have sleep apnea

I often wake up to hear him breathe in, hold his breath for maybe 5-10 seconds, then breath out loudly and back in again. I''d say it happens at least 3-4 nights a week, and I might be sleeping through it the other times. He doesn''t have any symptoms such as being tired during the day and he would never know about it if I didn''t wake up to hear it.
I think his doctor doesn''t quite believe he has it, because he has absolutely none of the common risk factors (not overweight, not a smoker, etc). She wanted to see if he does it on his back and on his side, which I confirmed that he did. So now he''s working with her to set up a sleep study and then we''ll know for sure.
Does anyone have experience with sleep apnea and possible treatments? It would be so wonderful if he could get some simple surgery to fix the problem. He''s very nervous about having to wear a breathing apparatus for the rest of his life.
I''m very worried about him because I know it can have all sorts of negative consequences on the health of your heart. He''s so healthy otherwise and so active that this is all kind of scary.