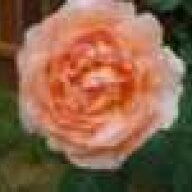 Joined

Jun 25, 2007
Messages

3,160
I need some help. We rented a townhouse for 7 years. Our lease is up on 4/1 but we moved out two weeks ago because we settled on our first house. We were stuck paying rent and utilities until 4/1 since we are still under lease...fine. Well today I stopped over to pick up mail and noticed that all of the blinds were up and lights were on. As I got closer I could see that the carpets were ripped up. I went in and the entire house is torn apart...walls primed, sub-floor out in some areas, appliances out, lights on, closet doors and blinds off.

Does our landlord have the right to do this while we''re still paying rent? I''m paying the freaking electric bill so they can get the place ready to be rented?! On top of that we were told we had to repaint because we painted over the white and they didn''t give us an opportunity to do that and surely will attempt to deduct the cost from our security deposit.

I am so angry! Do I have any recourse? I feel like I should get my rent back for this month and they should pay the utilities since they have taken possession of the place. I also feel like they should give us our entire security deposit because we were not given the opportunity to repaint, etc.

Any insight would be greatly appreciated...my google search turned up nothing.