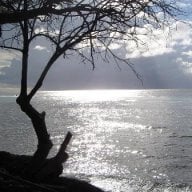 Joined

Nov 16, 2005
Messages

419
My mom landed herself in charge of picking up tickets for her and her sisters to go see Wicked in Chicago.
They are hoping to go sometime in February and she called me in a panick yesterday cause "You''re the internet expert!!" and she didn''t know where to go to order tickets.
Since all you lovely pricescopers are SOOOO great at knowing just where to go for the best deal on things I thought I would throw a quick post up to see if anyone had any tips?? Otherwise I''ll just walk her through ordering off ticketmaster....
Thanks!