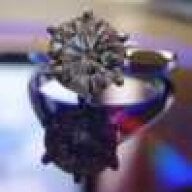 Joined

May 27, 2008
Messages

5,455
I'm looking for a hotel that can host all of the events (rehearsal dinner, wedding, and reception). My wedding is in February of 2010, and I'd like to keep the budget around $20K for well over 100 people.

My sister recommended the Gaylord Palms in Orlando which I would absolutely LOVE LOVE LOVE, but it doesn't even seem possible for our budget.

There are SO MANY places to look, but I live at least an hour away from most of them and won't have the time to go driving around looking for quite a while. If anyone has any recommendations (or even places NOT to look), I'd love to hear them. I'm open to pretty much anything in the west/central FL area.

THANKS!!