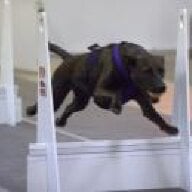 Joined

Dec 25, 2009
Messages

682
SO and I are planning a weekend getaway in November. We thought of Austin, as we've never been there and it's in driving distance from Houston where we live.

I will be taking the dog with us, of course! (if worse comes to worse, we'll find a motel 6 to stay in since they're pet friendly)

I'm looking for some advice of good things to see/do, where to stay, where to eat. I've been looking a little bit online and am not seeing anything that stands out other than the bats!