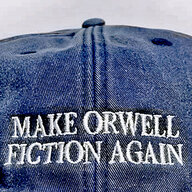 Joined

Apr 30, 2005
Messages

32,287
A friend asked me this and I told her I know a bunch of smart people whom I will ask . . .

She just assumed the position (unpaid but official) of the treasurer of a small non-profit corporation.
Serving this organization is good for her career so she's happy to do it.
She handles all the money, gets the bills and writes the checks for authorized expenses.

The corp president just returned from an industry function and told her she wants a check to reimburse her for flights and hotel bills.
She says she was there as a delegate representing the organization, and this sounds reasonable to my friend, as does the dollar amounts.

Is it my friend's job as treasurer to just obey orders and write the check assuming the expense is legal?
Or should she question the request and ask for proof that this is an authorized use of corporate funds, at the risk of damaging her relationship with the president?
Should she ask for receipts, or just print the emailed request which has the dollar amounts?
Is it her job to look for accuracy of claimed expenses in case things like alcohol or massages were sneaked in?
If it turns out to be inappropriate use of funds how much trouble could my friend get in for not knowing and just writing the check?