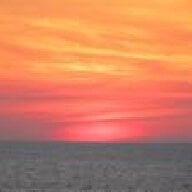 Joined

Sep 16, 2009
Messages

2,328
I'm taking advantage of black Friday sales to knock off most of my Christmas shopping.

I have a really solid plan for DH's present.

He, on the other hand, really really sucks at gift giving. Our fifth anniversary was last week and instead of the eternity ring a strongly hinted for, he bought me a new toilet.

There wasn't really anything wrong with the old toilet, it was just a builder standard toilet and he thought I would like a tall toilet with elongated bowl. I have colitis so spend a lot of time in the bathroom, but yeah I don't really care about toilet specifics. As long as it is clean and flushes right?

He thought he knocked it out of the park on that one and didn't get how I wasn't more excited. Side note, he doesn't actually know how to change a toilet so I had to install it....


The year before he had a gas line installed to the back deck because I don't like driving with a propane tank in my car. No new barbeque though so there is a gas line with nothing hooked up to it.

Christmas is coming up and I feel resentment building. I mentioned that Rudsak is having a sale and he just texted me that he looked at their website and doesn't like anything. He doesn't know what I could possibly want from that store and asked if I really need a present this year.

I knew about the gift thing before we were married, but wow, never thought it would get quite this bad.

It's not even a money thing. I would just like him to try and think of something I would like (that's not for the house).

Anyone else with similar issues?