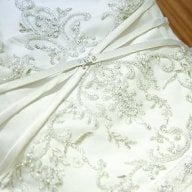 Joined

Aug 16, 2007
Messages

3,445
I honestly didn''t know they still existed until I moved here. So there are no bars in town, no restaurants that serve hard liquor, and no liquor stores that sell anything other than beer. Just recently there was a vote to modify the law (I''m not sure of the specifics) that allowed the bowling alley to open a bar.

Let me tell you, this law does not by ANY means keep the teenagers (or the adults for that matter, but that wasn''t the point) from getting drunk and getting in trouble.

What do you think of these type of laws? To me, it just reminds me how stuck in the past and close-minded a lot of the people in this small town are.