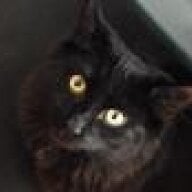 Joined

Apr 25, 2008
Messages

11,073
Hi, Sammy!

I think we''ve all felt that way at one point. Sometimes I take it personally, and I know that makes me lame. LOL. PS can sometimes feel "cliquey" and that only certain posters'' responses get any action. I''ve seen two people post the exact same thing and the better known person gets the acknowledgment.
I just think the more time you (you in general, not you specifically) spend here, the more we recognize you, and the more we''ll respond to your stuff. So you have to kind of tolerate being ignored for a bit. Haha.
I must admit, I am guilty of lurking on the posts of many, and only responding to a few. Sometimes I feel uncomfortable responding to some people unless I feel really strongly about saying something.
I''m shy. Even on here.


FWIW, I do read your posts and I like what you have to say! You seem like a great person, and it''s nice to have you over here in LIW!