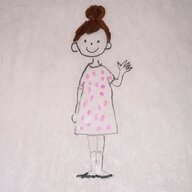 Joined

Feb 2, 2016
Messages

9,637
So, we found out today our five year old Cavalier mix has bladder stones. He was completely blocked and unable to pass urine when I brought him in this morning. He is currently at the vet and catheterized until Monday when he is scheduled to have a cystotomy to remove the stones.

The estimate we received today is $3,177 on the low end and $4,150 on the high end. We were only given this option or a diet to dissolve the stones but that runs the risk of a blockage before the diet takes effect.

My question is, does this seem high for a surgical procedure of this nature? I have tried looking online but can't find any recent articles about cost. We are in an expensive area and since he is not having the surgery anyway I figure I would get some input to see if perhaps calling other vets would be prudent.

Also if anyone works in this field and can advise on alternative procedures that we might not have been offered at this practice, I would greatly appreciate it. Obviously we want to do what is best for the dog but $4,000 is a lot of money and we just want to make sure that this isn't an unreasonable or inflated amount.

TIA!