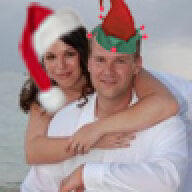 Joined

Jan 8, 2007
Messages

3,962
So, I just got hired to be a substitute teacher!

Since I have ZERO classroom experience that doesn''t involve sitting in one myself, I was wondering if anyone had any advice. I''m pretty nervous!
I won''t be working for a particular district, but for a company that provides substitutes for Charter schools (I can give more info here if needed. The company was started by a woman who has been in education for decades. She was successful in Atlanta and just recently moved here).
I know that the school I will be subbing for the most has about 500 students and is grade K-9.
I am pretty sure I will shadow the founder of the company on the first day......but what about after? Ahhhhh

Any tips on what to look out for? How do you prepare your subs for the day? Is there anything that you hate that subs do?