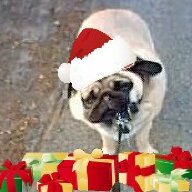 Joined

Oct 25, 2006
Messages

1,789
OMFG! Wow, I rented "Nick and Norah''s Infinite Playlist the other day (adorable movie, btw) and while I was skipping all the previews

I noticed there was a preview for RENT. I was like, "Why are they still showing previews for that? That movie has been out for a while...

"
Anyway, today I was returning the movie, and I saw that they made a movie version of the
live
play!!!!

I am so excited! I LOVE RENT!

Rent was such a huge part of my teenage years. My sister and I taped them singing "Seasons of Love" on the Rosie O''Donnell show back in the day, and we were instantly hooked. Of course, we had no idea of what the play was about (and our parents had no idea about the mature content of the play

) but we asked for the CD for christmas. We listened to it every day for years. We didn''t actually see the play for a long time but just pieced the story together from the songs. So when we finally got to see it on broadway (years later, not the original cast) it was so amazing! Since then, we''ve each seen the touring show a few times. And last month, when I went home to visit, it actually happened to be in our hometown, starring Adam Pascal and Anthony Rapp!

(original stars). It was so awesome to finally see them and they were absolutely fantastic, real pros!
I liked the hollywood movie. It was cute. But they changed so much from the original play, and I just wished they would have filmed the actual broadway play. And they finally have!
So I am watching it now.... It''s pretty cool, the cast isn''t the original, but they are pretty good. I really don''t think any of the Mark''s or Roger''s can compare to Anthony Rapp and Adam Pascal, but I like these guys.
Anyway just wanted to share that!