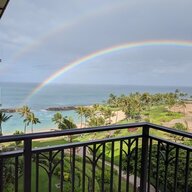 Joined

May 11, 2013
Messages

7,490
https://www.psychologytoday.com/blog/wired-success/201407/anti-intellectualism-and-the-dumbing-down-america

There is a growing anti-intellectual dumbing down of our culture
snip:
,Professor of Religious Studies at the University of Texas, argues the problem is that Asian countries have core cultural values that are more akin to a cult of intelligence and education than a cult of ignorance and anti-intellectualism. In Japan, for example, teachers are held in high esteem and normally viewed as among the most important members of a community. There is suspicion and even disdain for the work of teachers that occurs in the U.S. Teachers in Japan typically are paid significantly more than their peers in the U.S. The profession of teaching is one that is seen as being of central value in Japanese society and those who choose that profession are well compensated in terms of salary, pension, and respect for their knowledge and their efforts on behalf of children.
In addition, we do not see in Japan significant numbers of the types of religious schools that are designed to shield children from knowledge about basic tenets of science and accepted understandings of history--such as evolutionary theory or the religious views of the Founding Fathers, who were largely deists--which are essential to having a fundamental understanding of the world, Traphagan contends. The reason for this is because in general Japanese value education, value the work of intellectuals, and see a well-educated public with a basic common knowledge in areas of scientific fact, math, history, literature, etc. as being an essential foundation to a successful democracy.
We're creating a world of dummies. Angry dummies who feel they have the right, the authority and the need not only to comment on everything, but to make sure their voice is heard above the rest, and to drag down any opposing views through personal attacks, loud repetition and confrontation.
Bill Keller, writing in the New York Times argues that the anti-intellectual elitism is not an elitism of wisdom, education, experience or knowledge. The new elite are the angry social media posters, those who can shout loudest and more often, a clique of bullies and malcontents baying together like dogs cornering a fox. Too often it's a combined elite of the anti-intellectuals and the conspiracy followers – not those who can voice the most cogent, most coherent response. Together they foment a rabid culture of anti-rationalism where every fact is suspect; every shadow holds a secret conspiracy. Rational thought is the enemy. Critical thinking is the devil's tool.
Keller also notes that the herd mentality takes over online; the anti-intellectuals become the metaphorical equivalent of an angry lynch mob when anyone either challenges one of the mob beliefs or posts anything outside the mob's self-limiting set of values.
Keller blames this in part to the online universe that "skews young, educated and attentive to fashions." Fashion, entertainment, spectacle, voyeurism – we're directed towards trivia, towards the inconsequential, towards unquestioning and blatant consumerism. This results in intellectual complacency. People accept without questioning, believe without weighing the choices, join the pack because in a culture where convenience rules, real individualism is too hard work. Thinking takes too much time: it gets in the way of the immediacy of the online experience.
Reality TV and pop culture presented in magazines and online sites claim to provide useful information about the importance of The Housewives of [you name the city] that can somehow enrich our lives. After all, how else can one explain the insipid and pointless stories that tout divorces, cheating and weight gain? How else can we explain how the Kardashians,or Paris Hilton are known for being famous for being famous without actually contributing anything worth discussion? The artificial events of their lives become the mainstay of populist media to distract people from the real issues and concerns facing us.
The current trend of increasing anti-intellectualism now establishing itself in politics and business leadership, and supported by a declining education system should be a cause for concern for leaders and the general population,one that needs to be addressed now.
end of snip. there is more to the article..
This is what is wrong with America. Forget just AA, America.