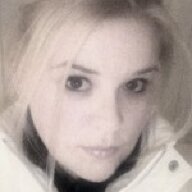 Joined

Dec 23, 2008
Messages

188
I have been on Paxil for the greater part of the last ten years sufferring from severe anxiety/panic attacks. I was 126 lbs when I started taking the drug and ten years later I find myself overweight and it''s been a constant struggle, no matter how much I work out or try, I don''t lose anything. It bothers me the most because I''ve never been a big person until I started on this medication. There was a time I stopped taking the medication for a couple of months and I dropped 40lbs instantly but went back on and gained it ALL back PLUS more!!!

Through out the years I''ve used the following as well:

Cymbalta, Effexor, Zoloft, Wellbutrin - I was on these medications for a short time as they either didn''t work for me or gave me extreme side effects that wouldn''t cease.

I do have a prescription for Ativan also to dissolve one tablet under my tongue, when I am in super panic mode.

I am extremely upset about my weight ...and was wondering if anyone else is experiencing problems with excessive weight gain caused by Anti-Anxiety medications...