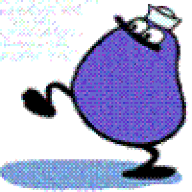 Joined

Jan 28, 2007
Messages

115
My bf and I have known each other forever, but have only been dating the last 3 years... about 1/2 of our (my?) group of friends have gotten married... and now the "So when are you two gonna get married?" question seems to pop up more often...
Why don''t people understand how uncomfortable this question is??
Sometimes I just want to say: "Oh...tomorrow actually, sorry we couldn''t invite you. Space was limited."

And then wait for that uncomfortable pause before cracking up with the "Kidding!" (we wouldn''t invite you anway!)
KIDDING!
Like I wouldnt'' be singing it far and wide when he finally pops the question!!
Thanks for letting me rant.... what kind of replies do you ladies use?