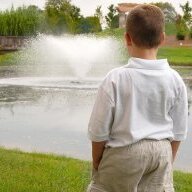 Joined

Feb 20, 2006
Messages

224
I''m happy for her of course. But I guess I''m jealous too, and wouldn''t admit that anywhere else but here, so thanks ahead of time for letting me vent.

One of my other friends is getting married 6 months from today! She got engaged last December, so I have been through all the wedding preparations with her for this past year. She and her boyfriend had been dating about a year longer than me and my bf, and she is also a whole lot younger than I am so I never really felt jealous over her engagement and upcoming marriage.

But this other friend that got engaged this weekend is different. She is my age, been married before, as have I.. and I think I always thought of her as my single mom friend... that she and I were in the same boat. She has been dating her fiance a WHOLE lot less than I have been dating my bf. My friend went back to college and her boyfriend is struggling to make ends meet, has to pay a lot in child support, lives in small apartment and my friend moved back in with her parents. My bf and I both have stable good jobs, I own my home, and we have been dating longer! I guess I just think that it should be MY turn, not hers. I know that is selfish and I do know that my time is coming soon though.

Anyway, my friend has a horrible engagement story. Thought I''d share. She had given her bf a deadline of February to propose. She said he was one to not get into gear unless she made him. As I said, he really struggles financially so he put a ring on layaway at a pawn shop. She knew the ring was on layaway but that is all she knew about it. So Friday he calls her and tells her, "I paid off your ring and I''ll bring it to you later." He brought it to her and said...."here it is" and handed it to her. Very romantic, huh? AND the only request she had about the ring was that it not be yellow gold. Guess what? It IS yellow gold.

I have no reason to be jealous... I have no reason to be jealous... I love my bf and it will be "therighttime" soon..... right??????

thanks for reading!!!!