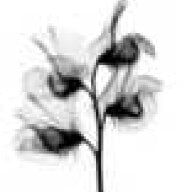 Joined

Oct 22, 2005
Messages

1,747
So, FI and I moved to MI from MA, where I'd laid out all the major plans for our wedding before moving here. Including booking a reception room that only fits 175 people max, but really shouldn't have more than 150, IMO. Basically our guest list is set so that if everyone invited came and all singles brought a date (I haven't decided completely on this part yet, that's on my other thread), we'd have I think about 165 people, but I know that there's the 20% won't come rule, and that ends up perfect. However, if I invite MI people that we've met this year, the numbers will jump to 178 people invited, and going over the limit makes me nervous...

I have made some pretty decent friends here in MI, and at the point when FI and I get married, we will have known them for about a year. As of now, we're not inviting our MI friends to the wedding (I may try to do like a dinner thing here separately with them though after the wedding), and they are understanding about it, but I still feel badly.

The point is that I'd set everything before I moved here, mainly b/c I didn't want to plan an entire wedding from 1000 miles away, and I didn't anticipate meeting so many people here, so naturally I did not accomodate for extra unknown people. I know most of them would not come to the wedding if invited, just b/c they'd have to fly, get a hotel room for at least 2 nights, rent a car and buy a gift, all of which are expensive on a graduate student stipend.

However, should I just invite them anyways, anticipating that out of 12, hopefully only 3 or 4 max will come? I hate taking risks, but I also feel bad that we'll have known them for a year and are not inviting them to the wedding...I know they'd like to be invited, but I worry about accomodating everyone.

Plus, I have a sneaking suspicion that my mother is inviting extra people behind my back that she thinks "won't come" and I worry about what if some do...

What do you think?

ETA: Would hosting a second low-key reception for friends here for our wedding seem like something that would thwart any potentially hurt feelings?