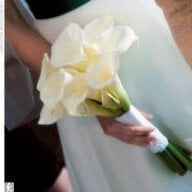 Joined

Apr 12, 2007
Messages

512
Has anyone followed this story regarding the recent arrest of her long time companion Howard K Stern along with two of her doctors ? I hope they put them all away for a long long time. This is just such a sad, sad, situation. I felt so badly when her son died in the hospital just days after his Mother giving birth. There were reports of Anna Nicole screaming to Howard K Stern that it was all his fault.
Her son Daniel, seemed like such a nice boy that was caught up in the circus that was his Mother''s life. Every time I saw him he had this sad look in his eyes.
Howard K Stern seems so creepy. He was probably keeping Anna Nicole Smith drugged up and robbing her blind.
Yes, she was a gold digger and made many bad choices.... I guess she had someone turn the tables on her in the end. I am not too sure about Larry Birkhead either.. he seems to be cashing in on selling pictures of his baby daughter...who is such a cutie. I hope she has a better chance than her Mom and brother.