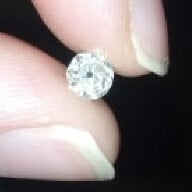 Joined

Nov 6, 2008
Messages

923
So I'm working on a family tree through Ancestry.com and have pretty much gone as far as I can go with online research. There's a link on their website where you can "hire an expert" to help you.

My question is, has anyone on here actually paid for help on an family tree? Who did you use? How much did it cost (if you're comfortable sharing)?, and was it helpful?

If you haven't paid for help but have done a family tree feel free to share too! I find the subject fascinating and it has been a lot of fun and really interesting.

I've just hit a dead end on my fathers side and not sure where to go from here.

Edited to add: I'm also super curious about DNA testing if anyone has ever done that.