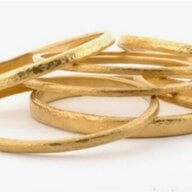 Joined

Jan 26, 2003
Messages

22,107
I was laboring at trying to resize pictures of some stones in another area of this forum on the 4th of July. I had to stop what I was doing to go pick up a houseguest at the bus station. I wrote in that thread:
"I have to go pick up an adorable young man at the bus station. (He is *gorgeous*!!!) I can't keep him waiting. See you all later!!"
I just thought I'd share a picture of him with all of you. He is, alas, my great nephew
. The young woman in the picture with him is his sister. She is also a soldier in the Israeli army right now and I have some other photos of her in uniform with a rifle
.
My great nephew, who spent three years on active duty in the IDF (Israeli Defense Forces) as a medic is now free to pursue his studies, which he is doing here in the United States. He has dual Israeli and Italian citizenship and was lucky enough to get a student visa. He says that they are very hard to obtain in Israel now (post 9/11).