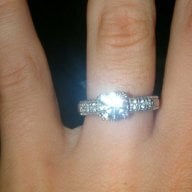 Joined

Jul 23, 2006
Messages

1,371
sanjaya must go!!!! last night was a new low for his hair. simon knows he''s a joke and really had nothing to say to him. i thought jordin was cute and fresh. no neck was as usual great. blake was meh last night. i really liked bug eyes performance last night and also red streaky''s too. haley was as simon says forgettable. chris sligh was not good last night and i usually like him.

my DH voted about 15 vtimes for sanjaya to make me mad.

theres a woman who has been on a hunger strike for 12 days now and says she won''t eat until sanjaya goes home...people are nuts.