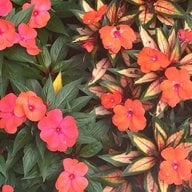 Joined

Sep 16, 2007
Messages

1,337
Anyone watched this? DH and I watched all 10 episodes this weekend and I was completely enthralled. I was too young to remember the case - the verdict came in when I was in 6th grade, and I'm pretty sure my parents intentionally shielded me from it on the news. Prior to watching the show, I pretty much only knew that he was found not guilty and the glove didn't fit. I knew there was something about a car chase, but I never knew the details of how or when that happened.

I wonder how accurate the show is. I'd love to hear from those of you who both watched the show and are old enough to remember the actual trial. It's shocking to me they found him not guilty based on the evidence, but I'm only basing that opinion on a televised drama, so I assume some liberties were taken.

I also can't believe how unethical most of the attorneys involved were, and how lax the Judge was. It's almost too sensational to even be true.