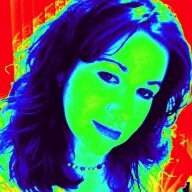 Joined

Aug 8, 2006
Messages

101
We had a new girl start a couple weeks ago. She is engaged to be married in June. She's experiencing everything for the first time. She's never lived on her own, just got a new car, etc. I'm a veteran to all this. "Been there, done that", as the old saying goes, but I'm only two years older (feel more like 20 years older). I've been on my own since I was 16. Then married at 23, house, new car, starting over again, etc.
I'm so sick to death of hearing about the wedding, the house, the new cars. Which caterer? Which church? You should see this home... etc. I try to be curteous, and listen, but for 8 hours on end a day, I just can't take it anymore!!! I know when I got married, I was probably the same, it was new to me, and exciting, and I'm sure I drove people nuts. But since I been through it, I guess it doesn't seem like such a big deal.
I'm so tired of it, that I'm not even excited about the prospect of getting married again.

I guess it brings bad memories for me because my first marriage was a disaster. The wedding was a disaster, the marriage, the new home. It brings stress for me to hear about this stuff, rather than happiness. I had already decided not to have another wedding. But until now I was pretty excited about the idea of my b/f and I getting married. Now the idea makes me cringe.
Reality check? Envy? Bad memories clouding good thoughts?
Help me be happy again. I came here to alieve my anxiety. Now I want to feel it again!!!