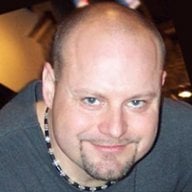 Joined

Sep 9, 2004
Messages

5,212
AGS DQD Grading Reports (old and new)


The AGS DQD, or Diamond Quality Document is highly regarded. It includes extensive information on proportions and provides a grading analysis of color, clarity, carat weight and cut. The DQD is the only report that awards the term 'Ideal' as its highest grade (the AGS DQR and commensurate GIA documents report 'Excellent' as the top grade). As of July 2005 there are 2 versions of the DQD for round brilliant diamonds. They differ in the way cut is judged.
* The
OLD DQD
judges cut based on proportions (external measurements)
* The
NEW DQD
judges cut by measuring light performance. This is more discriminating.
DQDs for shapes other than round also judge cut based on light-performance.
Note: If requested by the manufacturer, the AGS will still grade round diamonds using the old proportions-based DQD. Buyers should know that some diamonds cut to the outer limits of AGS0 under the old system will not receive AGS0 grade under the new performance-based system.