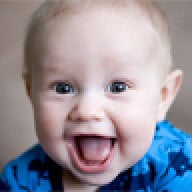 Joined

Jun 28, 2006
Messages

3,960
I have a cousin, Y, who I absolutely hate. I wrote a post about her when I first got engaged because my mom wanted me to ask her to be a bridesmaid in the wedding. I''m so glad I didn''t let her pressure me into that one. Being the mature person that I am, I''m always very nice to her despite how poorly she treats me.
FI and are currently in NY visiting my aunt, uncle and cousins (Y''s cousins as well) and there''s already been so much drama and we haven''t even been here for 24 hours.
We got in at 1:30 this morning after a 7 hour drive and slept in till about 10. When we got up, everyone was already awake so we went around and said hi to them all. I made a point of saying hi very nicely to Y. She completely ignored me, though she definitely heard me. I thought, ok, this could be worse. I can deal with her ignoring me.
I haven''t seen any of these relatives since getting engaged this summer so obviously there''s lots of wedding related talk. Two of my cousins (her cousins also) as well as my sister are bridesmaids and we''re planning on going dress shopping while I''m here since I won''t see them again until the summer and by then it will be too late to get bridesmaid dresses since the wedding is in September. Well, my aunt and my mom were asking about my registry and decided to look through it online. They were going through the list of things as we were all sitting in the room watching tv. They got to a scale that we put on that happens to do body fat analysis and they started asking about it since it was listed oddly. I told them well, our scale is pretty gross looking and if we''re going to get a new one it might as well have cool features.
Y looks at me and loudly says "You''re so full of yoursel!" I said "excuse me?!" and she completely ignored me. I wanted to say something back, but I bit my tongue and reminded myself that despite that fact that she''s 31 and I''m 23, I am the mature one I needed to act it.
When we sat down to dinner (Thanksgiving dinner mind you!) she was in charge of pouring the champagne. She went around and poured everyone''s glasses except FI''s and mine. She stopped at ours and put the bottle down by FI. FI didn''t say anything, but thought it was really rude and definitely an intentional snub.
As everyone was clearing the table, I start talking to my mom''s cousin about wedding hairstyles. Her daughter just got married and we were talking about her hair. I said I think I want to wear mine half up or at least have some pieces back and out of my face . With me, FI, Y''s bf, my 15 year old twin cousins and my mom''s cousin sitting there she says to me, "Well you can always do something different for your next wedding"
I WANTED TO KILL HER

. I seriously wanted to jump accross the table and kill the b*&#$. I''m still so mad typing this. Instead, though, I said "Why would you say something like that?" and she says "Well, we all know you''re not good at relationships" Totally not true. So I said, "And you are???" She''s had 2 boyfriends. Ever. And she says "Yes." I told her she needed to get over herself and she said, that I do. Her poor bf is so nice and he seemed so embarrassed that she was acting like that and he was trying to stop her. After that she got up and went into the kitchen. I was shaking really hard from keeping my anger bottled up. My mom came back into the room, I burst into tears and ran out followed by FI, my mom and the twins. Everyone could not believe that she did that. She''s done stuff like that before, but never around her bf. I am so upset. I''m not upset because she said it or she thinks it, but because not one person f''n said anything to stand up for me!!!

In our room, FI started crying because he''s so upset about the whole situation (Y is staying in the same house we are). He wants to leave, but feels like it''s wrong because we drove all this way to see everyone. My aunt whose house it is went and yelled at her and told her she can''t talk to me like that and her bf yelled at her too and apparently she''s going to be nice now, but I''m sorry it''s not enough! They should throw her out! It''s not like she doesn''t have anywhere to go. She lives less than an hour away.





I really want to kill her.
I am definitely not holding my tongue anymore if she says anything. Apparently my uncle wants to throw her out (he hates her too) but my aunt doesn''t want to create problems with Y''s mom (her sister who is not here since she lives in Israel).
I think I''m going to have to get very drunk to deal with the rest of this holiday...