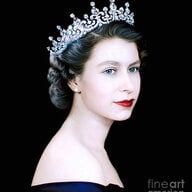 Joined

Oct 24, 2012
Messages

8,054
Gulp!! On January 30th 2009 I left my office for the last time to have my eldest child. I decided not to return to work as it was demanding, busy & often took me away from home, so I became a stay at home mummy, and daughter number 2 followed a swift 21 months later. She started at primary school in September, and I have been bereft & lonely. My house has been insanely quiet & a little bit sad, so I have kept out of it for most of the time, running for miles each morning, taking myself out for coffee with mummy friends etc. But it drove me stir crazy being alone at home.
My husband was really pleased when I said I wanted to find a little part time job, but there were criteria working around the children, which obviously are completely my priority & to me, they are my 'job'

Mr T. works in Liverpool City centre, so about 40 minutes from where we are in Cheshire. He owns his own company & works long hours, so I needed to still be able to do the school run, after school classes & lessons, plus be there during school holidays. Finding something to fit has been no mean feat! But I found a position at a local high school at Christmas & I start today!!! I am very nervous but also excited. The role is something I am trying not to feel embarrassed about, as it's a total break from my history of Project Management in engineering & is instead a Lunch Assistant. To me, that means 'dinner lady in a hair net'!
However, it is only from 12 noon until 2pm, Monday to Friday with all school holidays off. Ticks every box! And thankfully, to pander to my superficial irrelevance, it is a private school & so the uniform is very classy, black trousers & button top like a beauty therapist would wear, with hand embroidery & not a hair net in sight. Plus I have to change there as uniforms are not allowed to be trolled around outside of the school area due to hygiene, so nobody will ever see me wearing it & I can arrive & leave work in my usual more tasteful attire. I feel very shallow, but I think it's nerves!
I will be doing 10 hours per week & the money will be going into a separate savings account & will become our holiday top up fund. The children are very excited as we have promised them The Caribbean in 2017 & Disney Florida in 2018 on top of the lovely holidays we already take here in Europe.
Argghhh!! Nervous to the pit of my tummy!!
Wish me luck!!