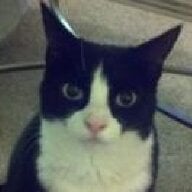 Joined

Aug 8, 2005
Messages

40,225
We''ve got a great bunch of people on here... and collectively we''ve got YEARS of wedding planning experience. So I thought it might be a good idea to have a thread to refer people to... almost like a FAQ thread... to help brides and lurkers out as a reference.


So... what have you learned that might help other brides with their planning?

For me the most important thing I would like to share regards contracts.

Many people when presented with a contract assume its unchangeable, and that they have to put up with the terms in order to get the vendor they want.

This is simply not true.

Whether you are dealing with a large venue or a small one person show, please take the time to read and understand the contract to make sure that a) it reflects you understanding of what''s been agreed to b) doesn''t have any terms that are harmful.

I got the Mark Hopkins Intercontinetal to alter their contract for me... as well as any other vendors that I contracted with.

Contracts are wish lists. Nothing more. Negotiate favorable terms, because you will be bound by them.